Dr Sam Parrett CBE
Group Principal and CEO
Dr Sam Parrett CBE is an experienced CEO and Principal , whose drive and determination to improve education across London and the south east has resulted in the expansion of high-quality pathways and outcomes for learners.
Sam was appointed principal of Bromley College in 2010, overseeing a merger with Orpington College the following year. In 2016, she led the country's first three-way College merger, bringing together Bromley College, Bexley College and Greenwich Community College to form London South East Colleges.
Sam also established a successful Multi Academy Trust in 2013 London South East Academies Trust - which now includes seven alternative provision and special schools and one mainstream school across Bromley, Bexley and most recently, Surrey.
The network of schools has grown and developed under Sam's leadership of the FE college-led Trust. The unique Group structure is ensuring that children and young people, many with a range of special educational needs, have access to high quality provision and care from birth right through to 25 and beyond.
College success rates have risen steadily each year, with record numbers of students passing their vocational qualifications. Ofsted rated the College as Good in March 2019 and it was named Overall FE provider of the Year at the TES FE Awards 2021, as well as receiving a Social Value Award for Public Sector Leadership. Sam was named TES FE Leader of the Year in 2020 and the College was also awarded the prestigious Queen's Anniversary Prize in 2020.
Last year Sam was awarded a CBE for Services to Education, building on the OBE she was presented with in 2016 for Services to Further Education. These honours reflect the work Sam is doing across the sector, positively impacting many people's lives throughout the region and beyond.
Sam achieved a PhD in FE Policy in 2019 and currently sits on the Boards of the Association of Colleges, Education and Training Foundation and is an elected member of the CBI London Council. She is a fellow of the CIPD, RSA and the Chartered Institution of Further Education. Sam is also a designated National Leader of Further Education and undertakes improvement work across the sector, including the mentoring and coaching of new and aspiring principals.
Group Principal and CEO of London South East Education Group expenses can be seen here.
---

Louise Wolsey
Group Chief Strategy Officer (London South East Colleges)
Since joining the organisation in 2015, Louise has worked on mergers, acquisitions, partnerships, sponsorship, and a programme of capital investment. Her portfolio over this time has reached across the Group and has encompassed Strategy, Growth, Transformation Projects, Policy and Research, External Affairs, Communications, PR and Marketing, Human Resources, Safeguarding and Governance.
Prior to this, having worked in both Secondary Education and in a Local Authority Advisory and Inspection Service where she completed her Masters in School Improvement, Louise worked in the charity sector for 12 years. This experience has given her direct experience and insight to education provision as well as a holistic perspective on wider social issues. From 2001, in the charity sector, she covered a range of policy agendas working with government departments and non-departmental bodies to implement national strategies and programmes at regional and local levels. Through this journey Louise has developed an agile, adaptive mentality needed to thrive with organisational change in the current environment.
In her current role, as a member of the Group CEO Directorate, Louise provides the strategic joined-up thinking and action required to promote and protect the position of the Group externally. She balances this whilst designing and implementing change and transformation programmes internally to improve effectiveness, creating an environment which enables organizational development and promotes growth.
Louise has a specific responsibility for London South East College strategic development and growth in Further and Higher Education. Through horizon scanning the external policy changes and developments affecting these sectors, she ensures the College is developing and taking actions to ensure long term sustainability and success. Building on her earlier career, Louise uses her expert knowledge and skills to promote strategic development and growth. Over the past five years, Louise has brought together expert teams across the business to secure over £34M of inward investment.
In this role, Louise works with and through leaders to balance short-term improvement with long-term strategic value, effecting change together to drive improvement initiatives, bringing tangible benefit to the learners, businesses, staff and communities served by the College and the wider Group. A key element of this work is stakeholder engagement and partnerships, aligned to the current and future strategies of the College and the wider Group. In this external space, she leads on public relations, external communications, reputation, and branding, ensuring reputational risk is mitigated and managed.
Central to this is ensuring that the College and Group culture promotes an awareness and understanding amongst the entire staff of Group brand and reputation. During Louise's leadership of this area national recognition has been achieved, resulting in the College and Group winning five national awards: The Queen's Anniversary Prize, a national Public Sector Leadership Award for Social Value and three TES Awards including FE College of the year.
Louise has led the design and implementation of the current Group Strategy, embedding the principles of social value within this to be able to articulate and maximize social impact. Drawing on her experience of working in the charity sector, including her instrumental role in the establishment of the Dame Kelly Holmes' Trust in 2008, Louise leads on the social and charitable enterprise work, monitoring and reporting on the Group's social value and volunteering initiatives. From this work Louise and her team have developed award winning national campaigns.
Externally Louise is also a Board Member for the national school improvement charity Challenge Partners, a Trustee of Woodland Academy Trust in Bexley, and a Director of the South East London Chamber of Commerce.
---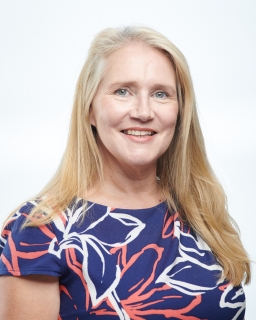 Jennifer Pharo
Group Executive Director of Governance, Company Secretary and Clerk to the Boards
Jenny is Group Executive Director of Governance, Company Secretary and Clerk to the Boards of London South East Colleges and London South East Academies Trust, a role she commenced in April 2019. Prior to this she was Group Executive Director of Corporate Services with strategic and operational management of key Group Corporate Services areas of IT, HR, MIS, Funding, Planning and Performance, Exams and administration services.
She has strong and proven governance, legal, project strategic planning and change management skills, leading and delivering on a number of governance, educational, curriculum, customer and information systems projects, including college mergers, business acquisitions and business process re-engineering.
She has significant management experience in both the public and private sectors with a career portfolio providing insight and knowledge of operational and strategic business and resource planning in most business services areas. Her career began in legal and company secretarial, transferring to the investment banking and financial services sectors where she worked for c20 years.
Jenny retrained as a Business and IT Teacher in 2001 and started her career in the FE Sector, progressing into a senior management role in Further Education. She has developed significant experience in charity, company and education governance and regulatory matters, including more recently working on charities and funding raising initiatives.
Since her move into the Governance Professional role for the Group, Jenny has achieved qualification status in the ICSA Diploma in Academies Governance, the NGA Clerking Certificate and the IoD Governance Professional Leadership Programme. She is a member of the Governance Institute, IoD and NGA. She is currently undertaking an ILM Coaching qualification.
She is the Group Data Protection Officer for London & South East Education Group.
---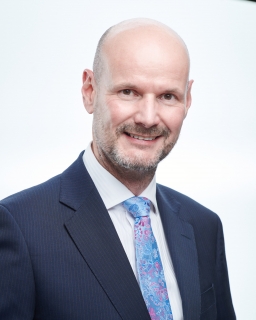 John Hunt
Group Chief Financial Officer and Deputy Group CEO
John joined the College in 2013 as Vice Principal Finance and Resources before progressing to the role Group Chief Financial Officer, and subsequently Deputy Group CEO.
John is a fellow of the Association of Chartered Certified Accounts and started his accountancy career in manufacturing before spending 10 years working in Forensics. He moved into senior finance roles within the education sector in 2007 and has also spent 5 years working as a part-time lecturer in a Further Education College. Having helped to set up London South East Academies Trust in 2013, he has considerable knowledge of both the Further Education and Academies sector. John has an excellent track record and wealth of experience which includes leading through periods of change, implementing significant business and financial improvements, strong financial stewardship and governance.
In addition to being responsible for all matters relating to financial strategy, financial performance and risk management, John is also responsible for overseeing a range of business support services together with the Estates, IT and Sustainability Strategies for the College.
---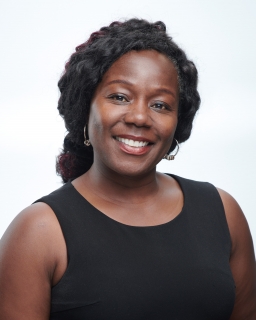 Janet Curtis Broni
Group Chief People Officer
Janet joined in the Group in January 2020 as the Group Director for HR and Organisational Development. In July 2020, she became the Group Chief People Officer. Janet has 18 years' experience in the Further Education Sector, including 13 years' experience in Senior Leadership roles. Her role in the Group, includes implementing the People Strategy to ensure the Group develops the capability and culture to deliver its ambition to have a positive impact on lives and communities across the region.
Her role also entails providing high quality, expert services across the Group, ensuring a positive and constructive people focused environment, where staff are engaged and people are at the heart of decision making. She also leads on Equality Diversity and Inclusion across the Group to ensure that EDI is embedded within the Group's culture and working practices.
Janet is a Fellow of the Chartered Institute of Personnel and Development (CIPD), a trained mediator and Coach.
---

Neil Miller
Deputy CEO of London South East Academies Trust
Neil Miller is the Deputy CEO Academies with operational accountability for all the schools within the Trust.
He was a senior leader in secondary mainstream education for many years including Headship before joining the Trust as Executive Headteacher six years ago.
Neil has a real passion for working with our learners with his expectations for each and every one being extremely high. This is achieved with a forensic focus on quality first learning experience so the students are able to grow both academically and emotionally, becoming purposeful young adults.
Neil has a real expertise in leadership and has gained his NPQEL. Relationships with the staff teams is key for Neil and ensuring the Trust is able to get the very best from everyone is important.
---

Asfa Sohail
College Principal and Chief Learning Officer